The support you need to help you start
and stay on your Akebia medication
We understand how important your time is. Patient Access Specialists can help you understand your insurance benefits and connect you to affordability support.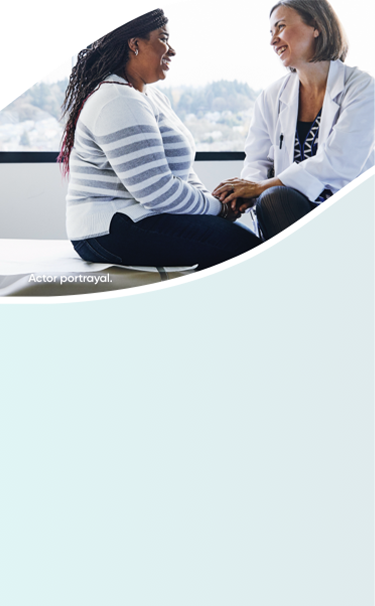 The AkebiaCares program:
Provide your healthcare provider with your consent on the enrollment form they complete for you
Visit the Forms and resources page to review resources that may help you obtain affordable access to Akebia medication
What will be done for you:
Your doctor will enroll you in the program and AkebiaCares will review your healthcare benefits once you provide your consent on the enrollment form*†
If you have insurance and are approved for your medication, you may receive a call from the specialty pharmacy, which will deliver your medication
If you are eligible for additional assistance or if you do not have insurance coverage, an AkebiaCares Patient Access Specialist will contact you
HIPAA authorization and consent to participate in AkebiaCares are required.
Akebia is entitled to request additional documentation for income attestation and medication drug list.
AkebiaCares does not guarantee coverage and/or reimbursement for all patients.
Getting your copay card
If you have commercial insurance, you may be eligible for our copay program
You may pay less for your medication with our copay card!‡
Click below to get your copay card, then provide it to the pharmacy when filling your prescription.
Offer not valid for prescriptions reimbursed in whole or in part, by Medicaid, Medicare, Medigap, VA, DoD, TRICARE, or any other
federal or state healthcare programs, including state pharmaceutical assistance programs. Other restrictions apply.
If you have Medicare, you may be eligible for Extra Help